As accountants, we understand the need to limit uncertainty and maintain control of your expenses
You can get a fixed quote, and we do mean fixed. We charge what we quote and nothing more. Anxious about the following year's quote? Don't be, no surprise increases here.
The right advice at the right time with step by step actions means everything is possible
Expert tax planning is critical if you want to keep hard-won revenue and mitigate your tax bills. We are experienced tax accountants reducing your tax liabilities.
We are a clever and friendly bunch but don't take our word for it, consultations are free for businesses local to Tamworth
Expect a consultation with an estimate of services, no strings attached. We are confident you will decide to choose us as your accountants.
Meet our friendly team of accountants in Tamworth
Here at The Boss Partnership, our accountants in Tamworth have a dedicated approach when it comes to working with our clients. Our aims are to go beyond your expectations and drive your business towards the highest peak. The vision that inspires us is based on the foundation that offering advice that helps teams make the best decisions for their business is what yields the real success.
Our mission is to support businesses thrive in a competitive environment, where choosing the right direction can be something difficult. Our team of accountants in Tamworth have been developing for years processes and systems that are ready to be implemented within any business. With the right help from an accountancy business, a firm is able to face any challenges while seizing opportunities.
Logan Khan
Founder and Managing Director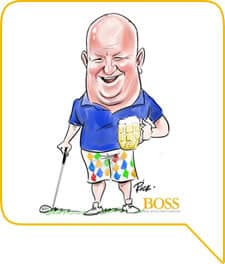 Anne-Marie
Payroll and Auto Enrolment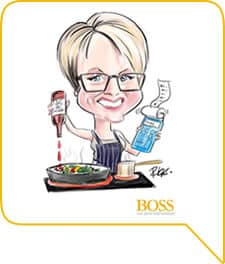 Luisa Cockerill
Client Manager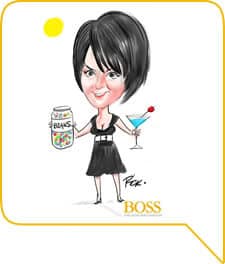 Why trust our Team of Accountants in Tamworth
With over 300 clients helped so far, our team of accountants have vast experience in managing the accounting burden of various businesses. What makes us unique in this industry is the dedication, passion and care we put in our working approach. Every client is unique and we want to make sure that we understand their needs and requirements before making any changes.
Whether you are a start-up, a small or medium-sized business, The Boss Partnership can guide you through this journey by offering you tailored services that match your current needs.
Regardless of the type of business, we can offer you a wide range of services to support the growth of your business. Running a business is a difficult thing and taking care of all its different aspects can be an overwhelming task. This is why letting an expert accountant give you a hand might shed some light on matters that were previously unclear.
If you think there might be something else your business requires, please don't hesitate and give us a call in order to see if we can help. Our team of accountants are happy to discuss with you any particular needs your firm might require.
BUSINESSES WE HELP
Our accounting services can benefit your business. Please get in touch and see our tailored solution for every business at a great value. In addition to clients in Tamworth, we're happily supporting businesses across Birmingham, Stafford, Coventry, Lichfield, just to name a few.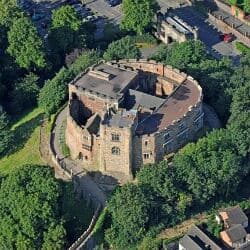 LOCAL
The Boss partnership has been helping local businesses in Tamworth grow for more than 12 years. We have close ties to the community and will likely already be working with people you know.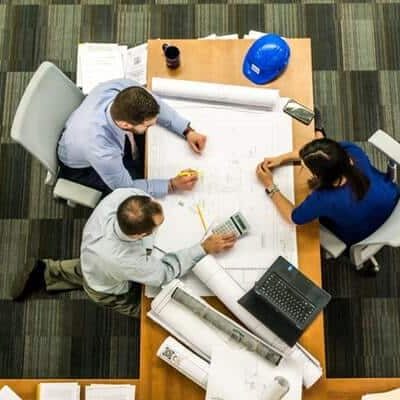 ADVICE
We get behind the numbers and help your business grow, whether you are just starting out, well established or looking to make a successful exit. Expect more than just spreadsheets.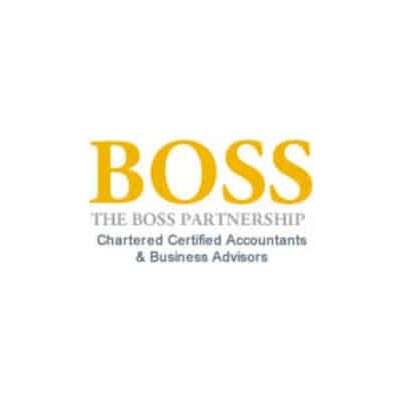 REAL EXPERIENCE
We practice what we preach. We weren't always accountants. In fact, we have run a number of successful businesses. You can trust that we are aligned with you and understand your obstacles.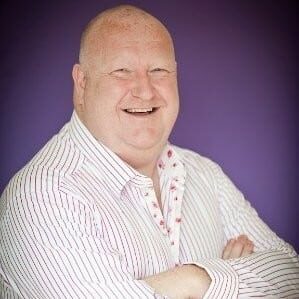 FULL SERVICE
The Boss Partnership can support you every step of the way. Tax advice, tax returns & self-assessment, Payrolls, bookkeeping, VAT. You name it we do it.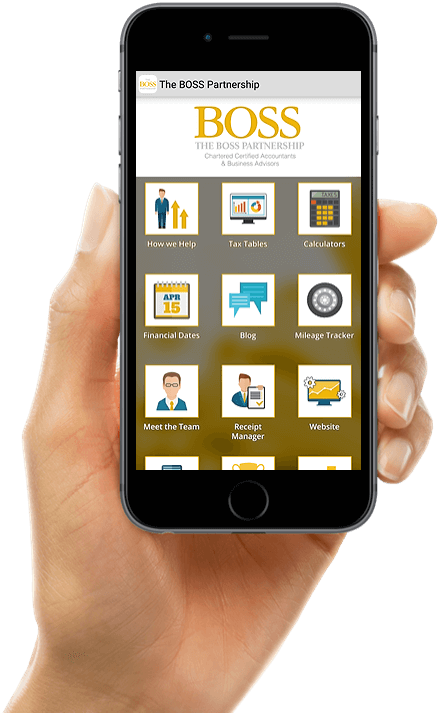 Need help on the go? Try out our new mobile app!
Logan is an excellent provider of a broad spectrum of financial and accountancy services. He is thorough, diligent and always delivers regardless of time constraints put upon him. In addition, he is always professional, courteous and a pleasure to do business with from full blown business meetings to a quick chat seeking information. Logan is one person who I know I can rely on to deliver value for money and the highest quality service time after time.

Clive Chapman
WE WOULD LOVE TO HEAR FROM YOU
You can use this space to encourage users to get in touch with you.
Mention the instances when they can contact you and let them know that you love answering queries, solving problems and accept feedback for further improvements.
Certified Quickbooks Platimum Pro Advisors